Helen Ruffin Reading Bowl Information
The Helen Ruffin Reading Bowl (HRRB) is a unique reading competition offered to fourth and fifth grade students. The "bowl" is a competition between schools and uses questions from the Georgia Book Award nominees in a quiz bowl-like format. Learn more about the history HERE.
2019-2020 Georgia Children's Book Award Nominees
Grades 4-8 Titles for HRRB Competition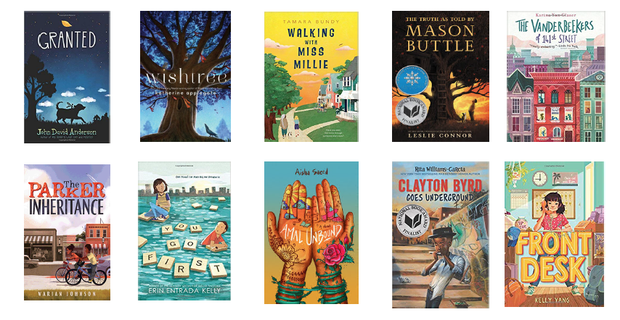 Granted
by John David Anderson
Wishtree
by Katherine Applegate
Walking with Miss Millie
by Tamara Bundy
The Truth as Told by Mason Buttle
by Leslie Connor
The Vanderbeekers of 141st Street
by Karina Yan Glaser
The Parker Inheritance
by Varian Johnson
You Go First
by Erin Entrada Kelly
Amal Unbound
by Aisha Saeed
Clayton Byrd Goes Underground
by Rita Williams-Garcia
Front Desk
by Kelly Yang
Our Reading Bowl Team will compete on January 27th at Ithica Elementary. The Bowl will begin promptly at 4 pm. Please contact Mrs. Goldin if you have any questions!
770.459.4491 EXT 1012 / brandi.goldin@carrollcountyschools.com