Congratulations to these students who have made awesome achievements in Accelerated Reader! Students have a place of honor on this page who have earned a spot in the 100, 150, 200, 250, 300, 350, and up Point Clubs. Also rewarded are the Keep Calm and Read On AR Tshirts. In order to receive Mrs. Chandler's special T-shirt reward, students in grades K-2 have to earn 50 points and students in grades 3-5 have to earn 100 points.
May 1, 2015
K-5 Students, 100 or more points: Kristian Jolly, 150 pt club, Brayden Smith, 150 pt.
K-2 Students, 50 pt club: Mason Parker, Jackson Jones, Raini Molton, Mariyah Luke, Daniel Cushnie, Vayden Harris, Abigail Camp, Gracie Morgan, Neveah Barnes, Zanyah Johnson, Wesley Searles, Mason Musick, Rylee Creel, Ian Berlett, Kaylee Ross, William Bentley, Lily McCormack, Brody Fancher, Carson Green, Skylar Chapman, Gavin Tomlinson, Trinity Jenkins, Avery Shaw, Nasir Bilkerdyk, Rhian Wright, Zarrian Bowen, Zachary Rees, Austin Jones, Anslee Roberts, Madison Molton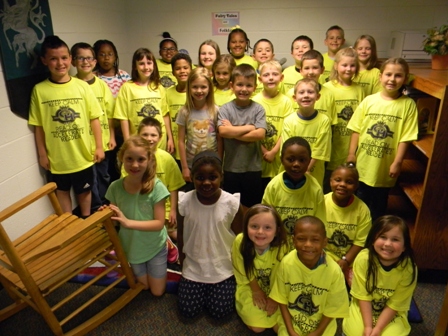 April 3, 2015
K-2 Students, 50 pt club: Noel Bilkerdyk, Mason Buhl, Eugene Barber, Avery Bell, Kade Wigginton, Kalil Cousin, Casey Joiner.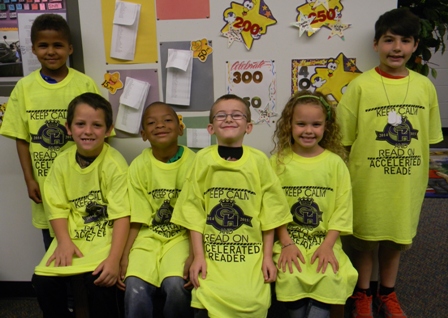 3-5 Students, 100 pt club or higher!: Haleigh Schroeder, Mylasia Green, Kristina Jolly, Danielle Moore.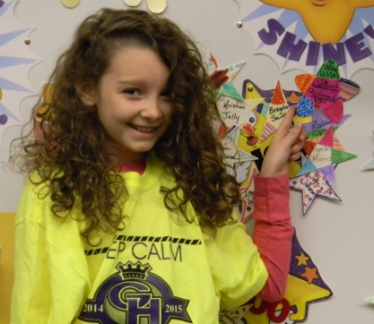 March 27, 2015
K-2 students, 50 pt club: Rukyia Humes, Andrew Widner, Dillon Smetana, Princess Ware, Kinslee Eskew, Javonne Cook, Ayden Handley, Andrew Chriswell, Mallory Lentz, Alyssa Handley, Ayden Tyson, Will Mealer, Kohen McLendon
Josh Moore, 2nd Grade: 100 Pt Club!